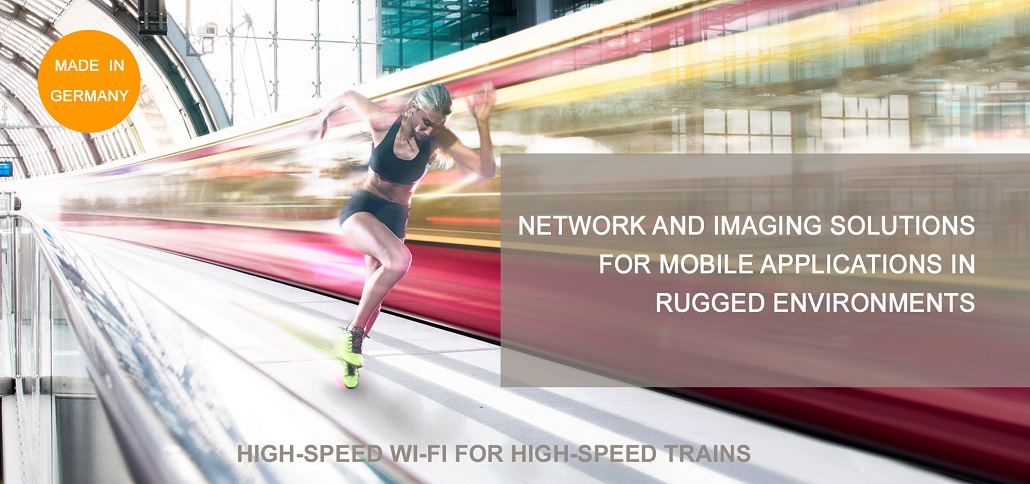 New website documents the company's vision to service new market segments
Embedded specialist ELTEC Elektronik has realigned its product and technology strategy. The latest product portfolio focuses, in particular, on the stringent requirements of the transportation segment (railway, overland trucking, air freight and ocean vessels), industrial applications (Industry 4.0, IoT), mobile automation (agricultural implements and construction machinery) as well as medical applications (computer systems, image processing). The typical parameters for these applications are increased network linkage and powerful computers that have to work in rough environments. ELTEC's new product philosophy is now also reflected on its new website www.eltec.com wider.
ELTEC's business divisions – Network Solutions, Industrial Imaging as well as Embedded Boards and Systems – support its customers in everything from product specification and development to product verification and certification in compliance with market specific standards.
Wi-Fi in local and long-distance public transportation
Every day, innumerable passengers who use local and long-distance public transportation services simultaneously take advantage of Internet-based services: Hence, the hallmarks of the installed Wi-Fi systems are powerful performance and high levels of availability. This is evident in their daily deployment, even under the rough environmental conditions of mobile operations.
For instance, ELTEC offers wireless access points for Wi-Fi solutions on trains and buses, for passenger infotainment or for operating data sharing and storage via train-land connections. Even retrofitting programs, Wi-Fi access points provide a cost-effective alternative for the replacement of lacking cable connections – also beyond the train coupling – and support the establishment of a broadband, wireless backbone between the cars of trains.
The electronic components with expanded temperature ranges that are used in conjunction with these applications permanently withstand the extreme temperature fluctuations. Moreover, the components are particularly stressresistant
when it comes to shock, vibration and humidity. These products meet common industrial standard specifications and have been certified, e.g. EN 50155 compliant, by accredited test laboratories.
Robust systems for construction machinery and agricultural implements
Construction sites and agricultural applications impose extremely high standards as far as the robustness of electronic systems is concerned. The computers and control systems used in these applications have to perform safely and maintenance-free at all times – even under extreme environmental conditions, such as exposure to shock and vibrations as well as changing weather conditions. The networking of operational process, efficiency increases and risk prevention are just some of the typical challenges the electronic systems have to cope with. ELTEC delivers robust computer, network and camera systems (up to IP69K) for these applications in compliance with the latest industry and EN standards.